Full-Service Landscape Solutions
Owner, Dexter Pfeifer, became involved in the landscape industry at the age of 14 and never looked back. What started as a summer job, evolved into a passion that has translated to a career dedicated to creating outdoor spaces that invoke the same sense of passion, excitement and pride in those he creates them for. Dexter's career began with one of the most successful landscape companies in Northwest Kansas. The experience and insight gained through years of mentorship alongside a highly respected landscaper has been applied to his business today. He's not afraid to tell you his roots run deep in the small town of Hays, Kansas. All of the very passionate, hard working individuals he grew up with have each had a positive effect on him and subsequently, his work ethic and respect for other's opinions and perspectives.
In today's fast moving world, its very easy to get caught up in the "gotta have it all" mindset–but here at Pfeifer Landscaping we still treat every project as if it was our first. As you can imagine, that first project when you start a new business has you on cloud 9 and committed to doing that project right from start to finish! Every project we have done from the start of this company has been driven by that same "cloud 9" sense of excitement, regardless of the size of the project, and this is what we mean when we say "Quality not Quantity". Our most cherished compliment we can and have received from our clients is the recognition of the amount of passion and pride we bring to the project.
Growing our business is a priority, how else could we provide more resources for our clients! But we look at it from a different view, a view that will achieve our goals by providing top notch customer service and quality on every project while also considering your lifestyle and what designs best suit your wants and needs. We prove this by having our owner, Dexter, involved in your project every step of the way – from the first call that assesses your needs, all the way through to the completion of the job.  When you call, you will be speaking with Dexter who will meet with you to further discuss your needs and design the project based on your input. Beyond that, you will have many opportunities to visit with Dexter as he works side by side with his team.
If you're looking for a personalized landscape company that will invest in your project with a level of excitement that mirrors your own, we are your company!
Our Latest Tweets

Monday came rolling in like...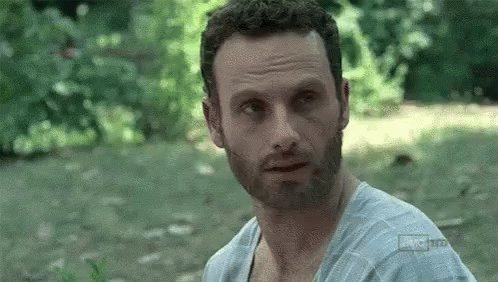 Today marks the first day we are sending the crews out to landscape for the year. Spring is here people! Although I… twitter.com/i/web/status/1…

Awesome first snow of the season! Hope everyone stays safe!
I hired Dexter with Pfeifer Landscaping after getting a referral from a fellow neighbor. Dexter was very easy to work with, kept in close communication throughout the project, and made suggestions that made the outcome above and beyond what I was expecting! Dexter took care to make sure everything was finished to my standards (which are high) :). I would highly recommend his company.

Jamie Carney


7/05/2018

I have used Dexter Pfeifer and his crew to plant approximately 200 2.5" balled and burlapped trees over the last two springs with minimal losses His attention to detail and documentation process has made my job easier. I plan on inviting him to bid on all our future large planting contracts.

jesse kirk


10/04/2017

My wife and I have used Dexter and his staff on both our previous and current home we live in. Dexter designed our backyard plan that went well beyond our expectations. The lighting package he included in this design highlights the trees and plantings perfectly and the indirect lights he hid into the sitting wall are our favorite.

Dave Liudahl


3/27/2018

Dexter and his crew did a great job creating a plan that was within the budget we discussed, and we're very happy with their work.

Paul Arnhold


8/24/2018

We hired Pfeifer Landscaping because a friend showed us pictures of their work. Dexter Pfeifer is very congenial and definitely cares about what you want in your project. He takes the time to go over what has been designed before the work begins. The two young men who worked on our project were kind and talked with us and answered any questions as the project went along -- and they worked well together. Dexter stopped by off and on to make sure things were progressing as planned. After the project was completed, he came back and we walked through the end results and he explained how to water and how often to water our new plantings. We are very happy with our new backyard design and would definitely recommend Pfeifer Landscaping for your project!!

Mike Schnieders


6/29/2018